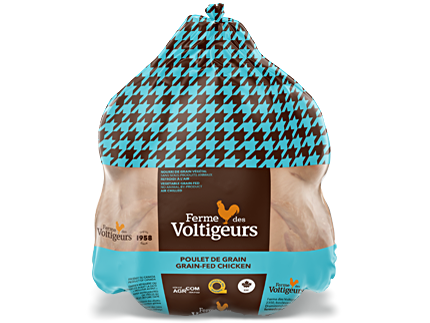 Small whole chicken
Frozen food
Our grain-fed chickens have high protein content, are tender and do not shrink during cooking. They are nourished with all vegetable feed and vitamins and raised in a vast area where they are completely free. Enjoy it whole!
Where to find it
Available in our stores
Now 4 points of sale in Drummondville.