FANS OF CHICKEN SINCE 1958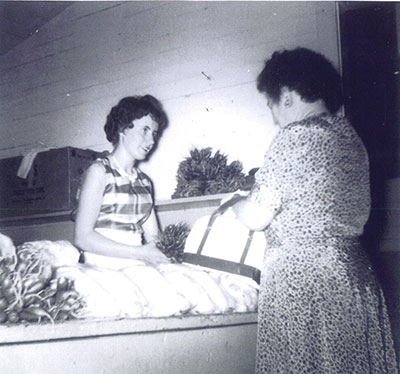 When we talk about poultry farming in Quebec, it is not unusual to hear the names of Denise Turcotte and Georges Martel. It all began in 1958 when Denise Turcotte decided to set up a kiosk where she sold various farm products, including chickens from other producers.
With growing success, Denise and Georges set up a slaughterhouse and then a very first poultry house in order to continue market gardening and, above all, to raise their chickens, which would soon become the quality chicken we know today. In 1979, La Ferme was granted a permit to sell its chickens throughout Quebec.
A FARM IN CONSTANT EVOLUTION
Ferme des Voltigeurs is abandoning market gardening in favour of grain corn and, at the same time, is adopting a detailed process that will be used to define each of the steps to produce chicken fed on vegetable grain without animal by-products.
Because of its great taste and nutritional qualities, the chicken from Ferme des Voltigeurs is quick to win over gourmets and others who care about their health throughout Quebec and even Ontario.
Always listening to its customers, Ferme des Voltigeurs wishes to respond to people's current lifestyles and acquires a kitchen that can transform its chicken into a variety of ready-to-cook and ready-to-eat products.
A DREAM THAT GOES ON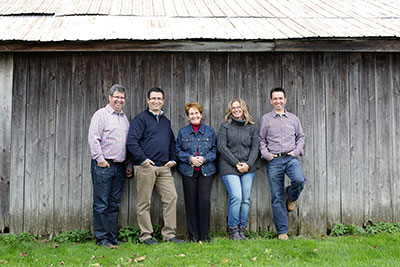 Wishing to take Denise Turcotte-Martel and Georges Martel's ambitions ever further, their children, Dominique, Nathalie, Bernard and Georges Junior, take much care in giving Ferme des Voltigeurs a new impetus with a modern image, thereby highlighting what has united them for nearly 60 years: a unique chicken.